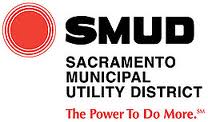 SMUD is a public utility that values transparency and disclosure. In that vein, four managers from the SMUD team explained proposed rate restructuring to the ESP Board at the July 13, 2011 ESP board meeting.
The proposed restructuring aims to raise a fixed fee that supports the electrical infrastructure. The fee would gradually be raised to $20.00 by 2017.
This would be coupled with a reduction in electricity rates in the summer for all hours, except from 3-6pm when cost is highest.
For most all customers this adjustment would offset the proposed fixed fee raise.
Your input is needed on this proposed change. Below are public workshop and hearing  times and dates and a link to the SMUD page which offers detailed explanation of the planned restructuring.
A public workshop is planned on Thursday, June 30 at 6pm and a public hearing on July 21 at 9am. All meetings will be at the SMUD Headquarters Auditorium at 6201 S St., Sacramento.  SMUD encourages all customers to provide feedback. Send comments or questions to rates@smud.org. You may also call SMUD's Rates Administrator at (916) 732-6222 to ask questions or give feedback.