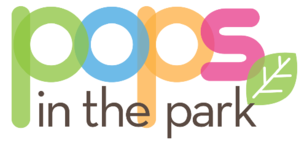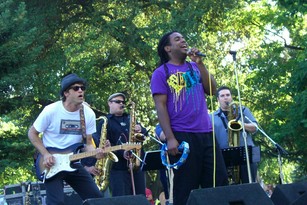 If you were not one of the 3,000 plus people that joined us for the first Pops in the Park concert June 2nd at McKinley Park, you missed a perfect Sacramento evening in one of our beautiful East Sac parks, with the funk sounds of The Nibblers.  Buck Busfield and Bill Blake did an outstanding job as emcees and Claudia Bordin of the McKinley East Sacramento Neighborhood Association (MENA) presented the MENA Hero Award to Cecily Hastings and Lisa Schmidt of Friends of East Sacramento (FOES) for their dedication to the neighborhood and particularly efforts to save Clunie Community Center from closing.
Please join us for the next Pops in the Park concert on Saturday, June 9th featuring the Chris Gardner Band, followed by:
Saturday, June 16th –  The Q-Balls at East Portal Park
Saturday, June 23rd – Ivan Najera and Friends at Bertha Henschel Park
All concerts begin at 6pm.
As usual tasty food will be available at the events.   Participating vendors are Burr's Fountain, the East Sac Midtown Kiwanis Club, Hoppy Brewing Company and Clark's Corner.  A beer garden sponsored by Hopping Brewing and Bogle Winery will be at each event.
Remember that purchasing food and beverages at the concerts benefits Pops in the Park and the neighborhood.