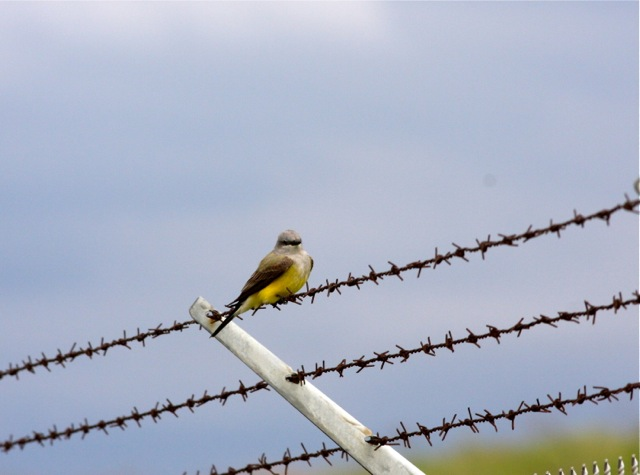 First, welcome home to the bird that lives up to its name–King Bird. I've been amazed at this bird's courage in defense of its nest and young. The nest has little or no cover from the blazing summer sun or camouflage from a variety of predators. For years now a mating pair have rehabbed or rebuilt a nest on top of the power poll in front of 205 – 22nd Street. Later in the summer the sidewalk under the pole is littered with the hard outer wing coverings of beetles and other insects they often catch in mid-flight and feed to their young.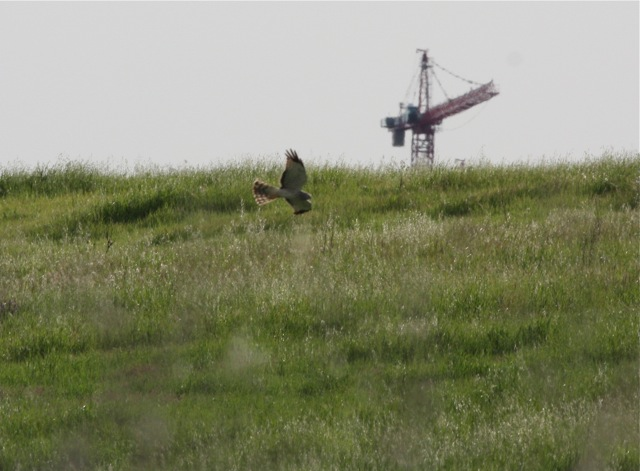 This is the male Northern Harrier Hawk hunting on the Sutter's Landing grassy mound (our former City dump). It is a ground nesting hawk and we hope to see where it will nest this season.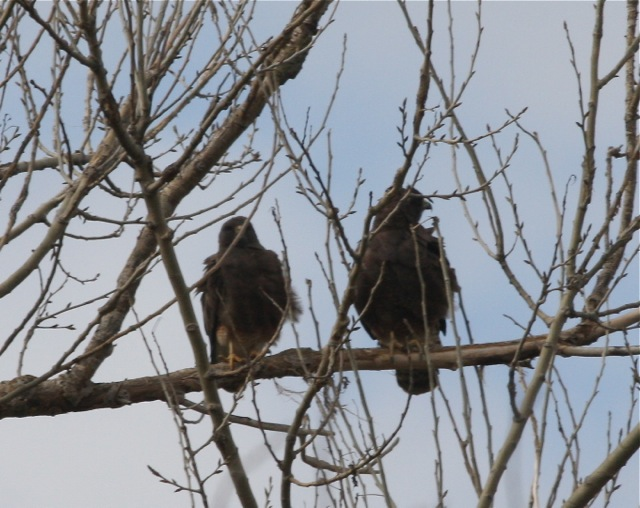 Well, here they are, back home again, the Swainson's Hawks!
At first sight, the mating pair looked a little frayed around the edges in a strong wind, but considering the miles they have covered (up from Central and South America), they look ready for the big mission ahead.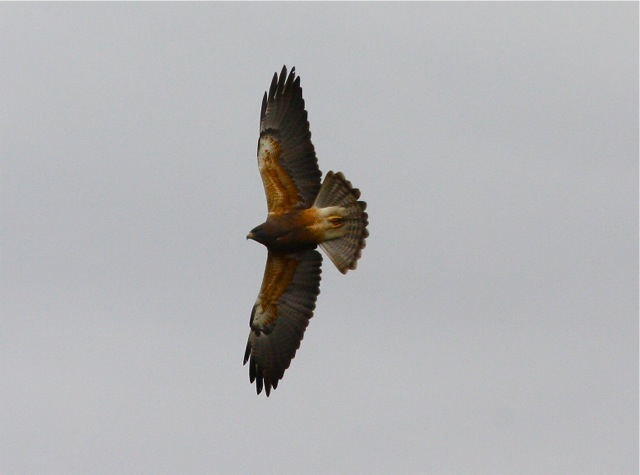 I walked upriver along the upper levee road and saw what looked like an aerial chase in progress. The male Swainson's Hawk was in pursuit of a Red-shouldered Hawk. Twice he left his perch to fend off the hawk. Each time he returned they mated, so they aren't wasting any time getting ready to repopulate the species!
For a few more months the Swanson's will continue such battles with other hawks, kites, kestrels, other Swainson's and maybe even an owl or two. The male is smaller (he's on the left) and the female is a dark morph, a color variation.
Robert Sewell by the River Banks