Please share this post far and wide.
It's a dog owner's worst nightmare. A neighbor works on the fence and doesn't alert you to the danger. Your dog is out the hole and possibly out of your life—forever.
This is how Lannette Werner-Tetz lost Penelope, a nine pound terrier, and a beloved pet of the family. "I pass flyers, hung 100s of posters and I drive, ride my bike and walk through East Sacramento hours a day looking for her," she said.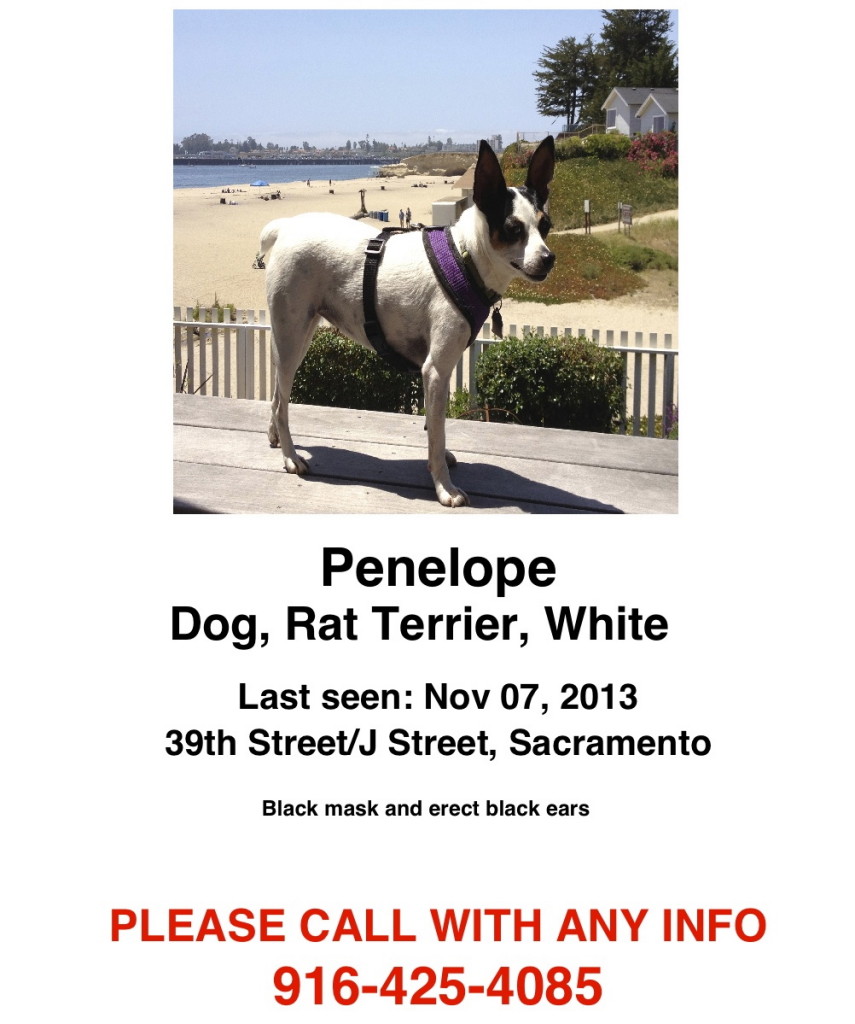 Werner-Tetz checks the shelters each day and will not give up. She offers a $1000 reward for the return of Penelope—no questions asked.
"My hope is that she may have won the heart of a kind person who found her. She has a huge personality and is thrilled with attention," Werner-Tetz said.
PLEASE CALL WITH ANY INFORMATION
916-425-4085
Date Lost: October 30, 2013
Breed: Rat Terrier
Area Lost: 42nd Street Between M and Folsom
Possible Sightings: November 6th and 7th on J Street between 36th and 39th
Special Concerns: medication for spinal issues
Identification: Chipped, licensed, collar with owner's number
Physical Description: short straight white fur, a docked tail, black eye mask and huge black erect ears. Seven years old.