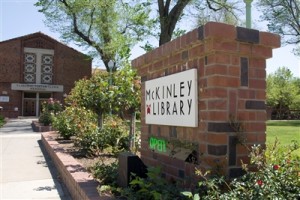 Community Forum on the Future of Libraries in Sacramento
Wednesday, July 13
6:30 to 8 p.m.
McKinley Library
601 Alhambra Boulevard
The Sacramento Public Library is looking for input and ideas from the community.
In these tough budget times, and in order to continue to provide those services that are most valued by our community, the library needs your ideas for prioritizing library services, programs and hours of operations.
For more information, telephone the Sacramento Public Library at 264-2920.