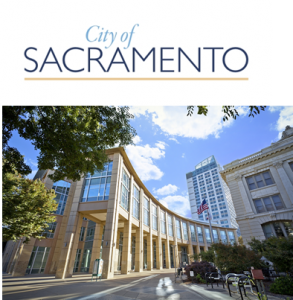 The City Management Academy is an excellent way to learn how the city departments function and how to become involved in the civic process.  Applications are accepted until January 10th. Application below.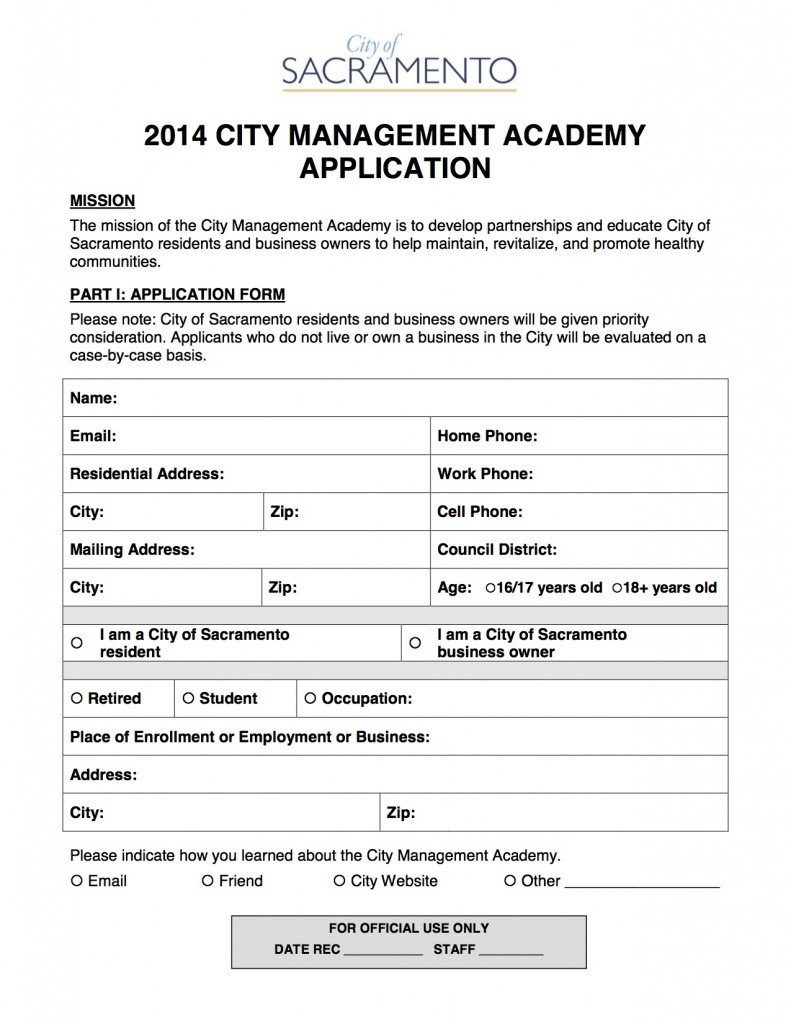 PART II: STATEMENT OF INTEREST
In 500 words or less, share your reasons for wanting to participate in the City Management Academy and explain how you plan to use what you learn to improve your community. Include information related to your participation with City boards, City commissions, neighborhood groups/associations, business groups, or other community based organizations. Spell out all names and avoid using acronyms. Include your Statement of Interest with the application form.
*Please do not attach additional documents including resumes, letters of recommendation or professional certifications.
PART III: ATTENDANCE REQUIREMENT & MATERIALS FEE
I understand the City Management Academy is a valuable opportunity provided by the City of Sacramento. As such, attendance is required and missing more than one of the fourteen evening sessions can result in dismissal from the course. The 2014 City Management Academy will be hosted every Wednesday evening 6:00-9:00pm beginning Wednesday, February 12, 2014 and concluding Tuesday, May 13, 2014 (graduation).
By submitting this application for the 2014 City Management Academy, I acknowledge and agree to abide by the attendance requirement and provide the $35.00 materials fee due the first day of class (Wednesday, February 12, 2014).
Applicant Signature __________________________________
Date _________________
Thank you for your interest in the City of Sacramento 2014 City Management Academy.
ONLY COMPLETED APPLICATIONS WILL BE REVIEWED
DEADLINE for SUBMISSION FRIDAY, JANUARY 10, 2014 at 5:00pm
**LATE APPLICATIONS WILL NOT BE REVIEWED** **NO POSTMARKS ACCEPTED**
HAND DELIVER, MAIL or FAX to:
Neighborhood Services Division Attn: City Management Academy 915 I Street, 3rd Floor Sacramento, CA 95814 (916) 808-5959 FAX
If you have questions about the City Management Academy contact:
Tyler Lammerding, CMA Class of 2013
tjlammerding@aol.com
(916) 392-2170 or
Kris Wimberly, Neighborhood Services Division
kwimberly@cityofsacramento.org
(916) 808-6172