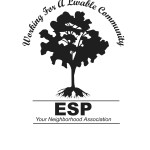 East Sacramento Preservation's December Meeting is on Tuesday, December 10, 2013,   7-8 pm in the East Sacramento Room at Clunie Clubhouse. Light refreshments will be served.
Agenda:
1. How to comment effectively on the Draft Environmental Impact Report for McKinley Village. (Comments are due on December 27, 2013)
2. Update on the paper petition drive.
You can sign the petition right now electronically. (See below.) Please forward the e-petition information to any and all who might want to sign it.
This is the e-petition for NO On McKinley Village, as proposed. It's critical to sign this! If we are to make change and get our representatives to hear us, we must speak up! Please click the link and sign!!! Remember, this project will funnel 1500+ cars a day through our streets. Hardest hit? McKinley Park.  Click here to go to the petition.