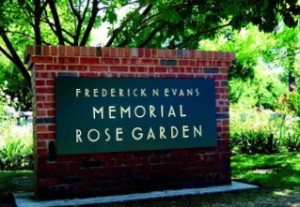 The Friends of East Sacramento funded the new monument entry sign at the Frederick N. Evans Memorial Rose Garden in McKinley Park.
The sign is the first phase of the rehabilitation to be completed in the next several months. Further work is expected to begin in September and will include replacement of the failing irrigation system, accessible walkways and replacement of diseased rose bushes. The rehabilitation should be completed in early 2012.
This project is a partnership between the City of Sacramento, the Sacramento Rose Society and community groups such as Friends of East Sacramento.
The rose garden was designed and developed in 1928 by Frederick Evans, a well-known landscape architect and Sacramento's first Park Superintendent.  In 1946, the City Council named the garden the "Frederick N. Evans Memorial Rose Garden."
For questions or more information on this project, contact Dennis Day at dday@cityofsacramento.org.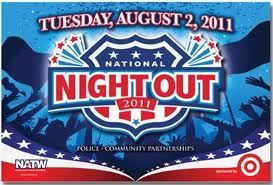 National Night Out is an event designed to heighten crime and drug prevention awareness; generate support for, and participation in, local anti-crime fighting efforts; strengthen neighborhood spirit and police community partnerships; and send a message to criminals that neighborhoods are organized and illegal activity will not be tolerated.
To sign your neighborhood up for National Night Out go to http://www.sacpd.org/pdf/events/2011_nno.pdf or www.sacpd.org and click on "National Night Out."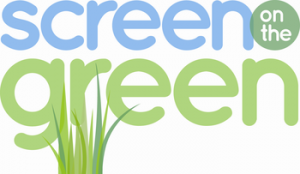 The East Sacramento Screen on the Green is on Saturday, August 20th  – Secretariat, (PG) at East Portal Park.
The above information is from The District 3 E-newsletter.