Category Archives:
Speakers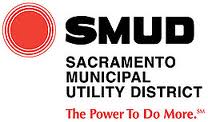 SMUD is a public utility that values transparency and disclosure. In that vein, four managers from the SMUD team explained proposed rate restructuring to the ESP Board at the July 13, 2011 ESP board meeting.
The proposed restructuring aims to raise a fixed fee that supports the electrical infrastructure. The fee would gradually be raised to $20.00 by 2017.
This would be coupled with a reduction in electricity rates in the summer for all hours, except from 3-6pm when cost is highest.
For most all customers this adjustment would offset the proposed fixed fee raise.
Your input is needed on this proposed change. Below are public workshop and hearing  times and dates and a link to the SMUD page which offers detailed explanation of the planned restructuring.
A public workshop is planned on Thursday, June 30 at 6pm and a public hearing on July 21 at 9am. All meetings will be at the SMUD Headquarters Auditorium at 6201 S St., Sacramento.  SMUD encourages all customers to provide feedback. Send comments or questions to rates@smud.org. You may also call SMUD's Rates Administrator at (916) 732-6222 to ask questions or give feedback.

A SMUD representative will address a proposed restructoring of electricity rates at the next ESP meeting.
Meeting Time and Location
7-8 pm
July 13, 2011
Clunie Community Center
East Sacramento Room
601 Alhambra Blvd, McKinley Park
F Street and Alhambra Blvd
Sacramento, CA
Below is a summary of the SMUD talking points.
With the proposed rate restructuring, we want to better align pricing with the true cost of maintaining the system infrastructure. While the changes
will not increase revenue for SMUD, they will help ensure that the rates and charges better align with the costs they are meant to reflect, including the cost of electricity when it is used and the cost of maintaining the infrastructure that supports a reliable
power delivery system.
Proposed Changes
The proposal being considered would allow the System Infrastructure Fixed Charge to change from $7.20 per month to $10 per month (an increase of
$2.80) in 2012, with incremental increases beginning in 2013 of $2.00 per month each year over the next five years to align this charge with the true cost of maintaining the system infrastructure. (Total of $20.00 by 2017)
To offset the change in the System Infrastructure Fixed Charge so there will be little or no impact to monthly electric bills for residential customers,
and bring no revenue to SMUD, the proposal includes a corresponding reduction in electricity rates each year.
BOTTOM LINE:  If residential customers use the same, average amount of electricity per month, their annualized bills will
not be impacted by this proposal.