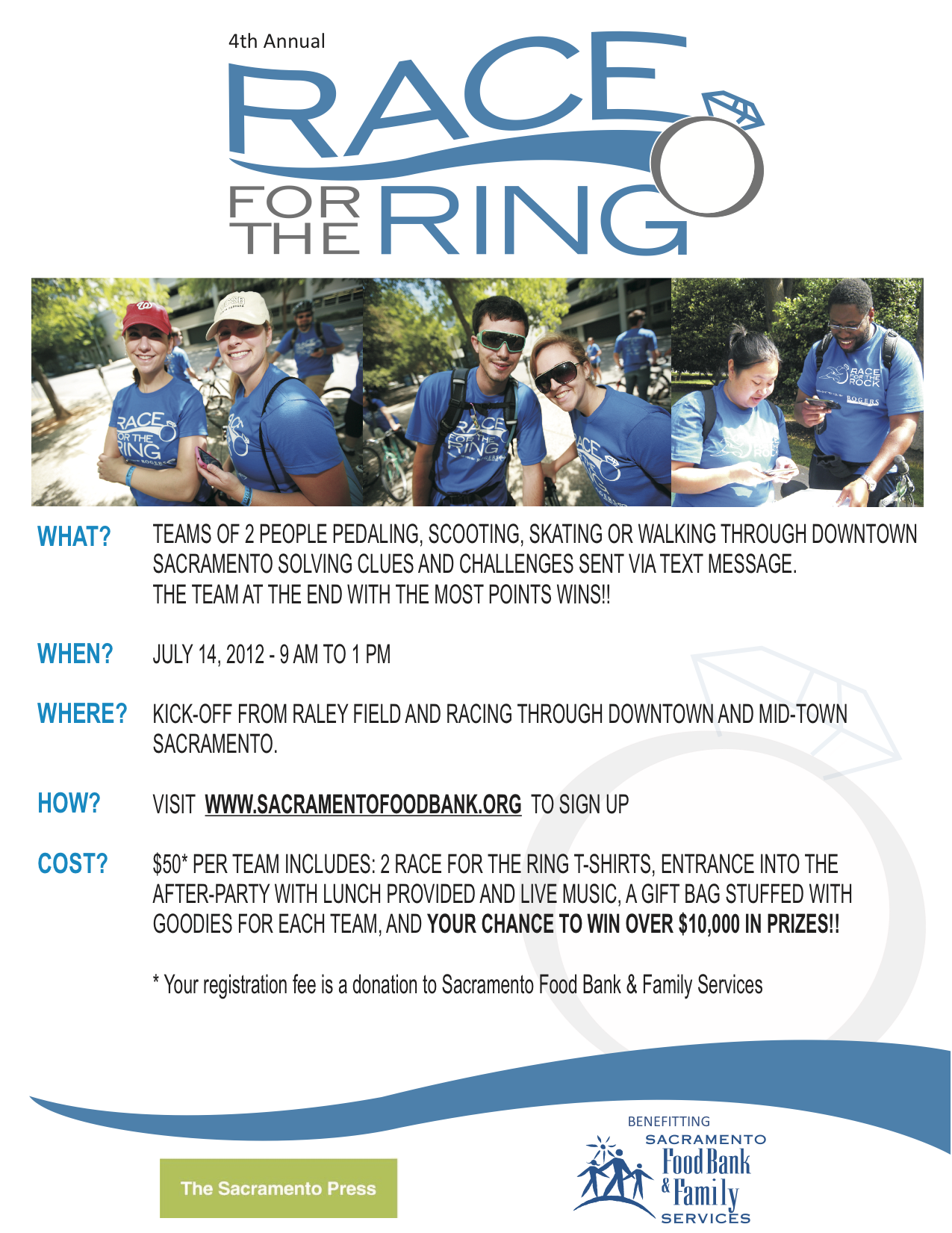 Sacramento Food Bank & Family Services will be having a great summer time fundraising event, called Race for the Ring, for bicycle and fun-loving enthusiasts!
Race for the Ring is a text message based scavenger hunt (on bike, scooter, skateboard, etc.!) that will have teams of two hunt for clues and complete challenges all over midtown/downtown Sacramento.
Prizes for top finishers include jewelry from Roger's Jewelers. There will be a kickoff & after party ceremony at Raley Field with live music, food, drinks, and a silent auction.
All registration fees directly benefit SFBFS. Every month SFBFS serves 15,000 unduplicated men, women, and children in Sacramento through seven unique programs: Food, Clothing, Parent Education, Adult Education, Youth Education, Women's Wisdom Art, and Senior. Race for the Ring is a fun way to support SFBFS and our community.
For more information or to register for Race for the Ring go to: Race