Monthly Archives:
November 2011
J Street in East Sacramento will be closed next Sunday for the California International Marathon. CIM official information and course map are below.
The California International Marathon (CIM) was founded in 1983 by the Sacramento Running Association (formerly Sacramento Long Distance Running Association) to bring a world-class running event to the Sacramento area. The same course develped then provides runners with a very fast, point-to-point, net-downhill marathon.
Tracing an historic route used by the gold miners during the 1849 Gold Rush, it begins at the Folsom Dam, passes through semi-rural suburbs into bustling midtown Sacramento, and has a spectacular finish in front of the California State Capitol.
The CIM's 26-mile, 385-yard distance is certified and sanctioned by USATF (#CA07004RS), and therefore is a Boston Marathon qualifier and an Olympic Marathon Trials qualifier. It is frequently a regional or national USATF Championship event as well.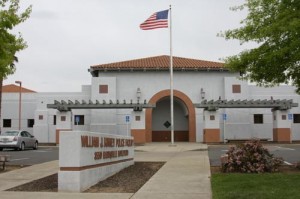 ARE YOU INTERESTED IN ORGANIZING A
NEIGHBORHOOD WATCH GROUP?
An opportunity for training is available at the W. J. Kinney Police Facility:
Where:                  W. J. Kinney Police Facility
                              3550 Marysville Blvd
When:                    Thursday, December 1, 2011
Time:                     6:30 p.m. – 8:30 p.m.
Trainer:                 Former SPD CSO Holly Kinney
During this training session you will be provided with information on how to organize a Neighborhood Watch group and become familiar with the roles/responsibilities of the Captain and Co-Captain.  You will also be given information on how to become effective as a group in your community.
Already have a group but want to update?  Attend this meeting to learn what we are currently doing.
You will become part of the Sacramento Police Department (SPD), W.J. Kinney Police Facility Neighborhood Watch Group, with a direct contact for assistance to work strong in your neighborhood groups.
If you are interested in this opportunity, please contact Jeannette Bonner at the W. J. Kinney Police Facility to reserve your training spot.  She can be reached at (916) 566-6401, M-F, 8:00 a.m. to 5:00 p.m.
There is strength in numbers.  Become united as a Neighborhood Watch Group and help to build safer a community.